Regular price
Sale price
$4.99 USD
Unit price
per
Sale
Sold out
Experience the transformative guitar tones that bring "Who You Say I Am" to life with our Line 6 Helix Patch. Engineered to capture the essence of Hillsong Worship's iconic hit, this patch immerses your Helix in tones that are as uplifting as they are inspiring.
Share
View full details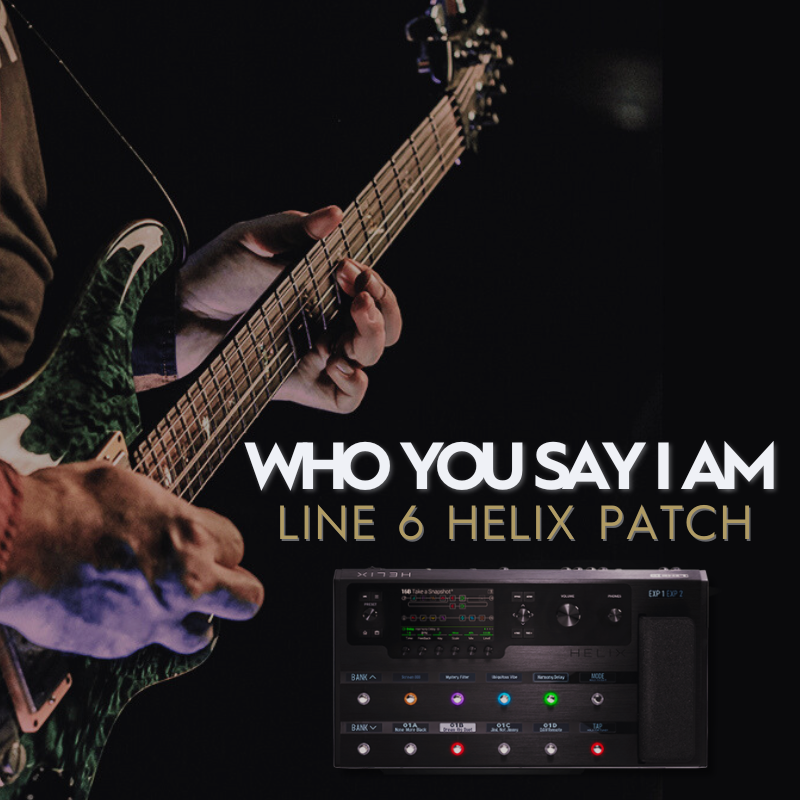 WHO YOU SAY I AM - LINE 6 HELIX PATCH
AMPS

This patch harnesses the unmistakable sound of the dual AC30 TB amplifiers, recreating the soul-stirring sonic blueprint of this anthem. The sweet, ringing chime of the AC30 TB infuses every note with a pristine clarity, making your guitar sing with an unparalleled tonal grace.

CABS & MISC

Featuring the robust 4x12 Greenback 25 and the smooth 2x12 Blue Bell cabs, the depth and balance of your tone is guaranteed. Complemented by the sharp precision of a Shure SM57 and the broad, natural tones of a Sennheiser MD 421, your sound will be authentic and gig-ready, time after time.

SNAPSHOTS

Explore the versatility of this patch with eight carefully programmed snapshots:
Snapshot 01: Verse - Begins with a crisp, clean foundation.

Snapshot 02: Chorus - Amplifies the song's uplifting chorus.

Snapshot 03: Bridge - Delivers a tone that is ideal for the song's climactic bridge.

Snapshot 04: Hook - Unveils the full sonic power of the memorable hook.

Snapshot 05: Ambient - Perfect for creating a mood of heavenly soundscapes.

Snapshot 06: Swell - Built to drive the dynamics of your performance.

Snapshot 07: Clean Hall - Clean tones with a hint of reverb for spaciousness.

Snapshot 08: Dirty Hall - Add some edge to your sound with this gritty tone.

But our "Who You Say I Am" Line 6 Helix Patch does more than just replicating great tones—it provides a sonic palette that encourages the congregation to have deep encounters with the Lord through worship. It's more than just a patch; it's a tool to facilitate worship experiences that resonate deeply.

Are you ready to elevate your worship guitar tone?
With our "Who You Say I Am" patch, you will not only achieve the quintessential worship tone but also create moments of worship that inspire and elevate. Elevate your worship experience today with every note and chord.