Regular price
Sale price
$4.99 USD
Unit price
per
Sale
Sold out
Ignite the spirit of worship with the triumphant tones of "Raise a Hallelujah," embodied in our expertly crafted Line 6 Helix Patch. Tailored to encapsulate the stirring musicality of Bethel Music's renowned anthem, this patch inspires an authentic and dynamic worship guitar performance.
Share
View full details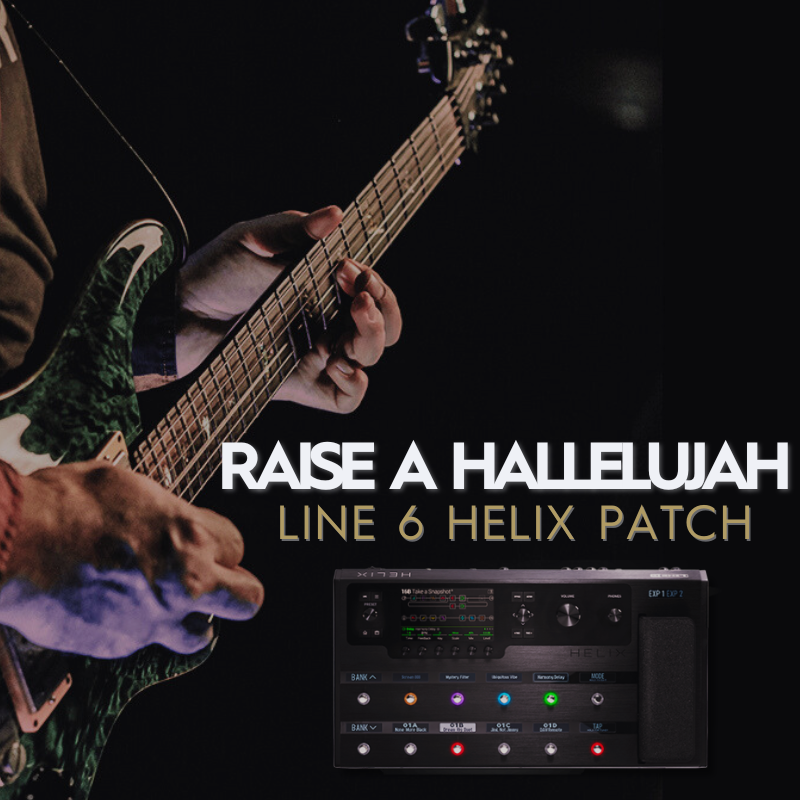 RAISE A HALLELUJAH - LINE 6 HELIX PATCH
AMPS

At the heart of this patch lies the rich warmth of the Fender Twin paired with the bright, chimey punch of an AC30 TB. This fusion forms a compelling tonal base that resonates with the power and passion inherent in "Raise a Hallelujah."

CABS & MISC

The patch features the punchy 4x12 Greenback 25 and versatile 2x12 Double C12N cabs, ensuring a profound and balanced tone, true to the original song. Accentuated by the accuracy of two Shure SM57 mics, your Helix is ready to deliver a sound that is as robust live as it is in your personal worship moments.

SNAPSHOTS

Eight meticulously programmed snapshots offer a wide tonal palette:
Snapshot 01: Intro/Verse - Start your song with clear, defined tones.

Snapshot 02: Chorus - Boost the energy with vibrant, harmonic richness.

Snapshot 03: Bridge - Take the song to another level with this dynamic snapshot.

Snapshot 04: Huge - Unleash the full sonic force of this anthemic hit.

Snapshot 05: Lead - Cut through the mix with this expressive, melodic tone.

Snapshot 06: Ambient - Create an ethereal soundscape, perfect for reflective moments.

Snapshot 07: Swell - Heighten the drama and dynamics of your performance.

Snapshot 08: Spring - A touch of reverb to bring your guitar to life.

The "Raise a Hallelujah" Line 6 Helix Patch isn't merely a collection of superb tones—it's a pathway to creating inspirational, spirit-lifting worship experiences. It's more than a tool; it's your key to facilitating heartfelt expressions of faith, love, and devotion through music.

Are you ready to raise your worship guitar tone to an all-new level?
With our "Raise a Hallelujah" Line 6 Helix Patch, you won't just be hitting the right notes—you'll be touching hearts and moving people into deep encounters of worship. Embrace the power of true worship guitar tone today.