Regular price
Sale price
$4.99 USD
Unit price
per
Sale
Sold out
Unlock the distinctive guitar tones that underpin "Do It Again" with our Line 6 Helix Patch. Created to replicate the inspiring sounds of Elevation Worship's beloved anthem, this patch will invigorate your worship performance, elevating your congregation's worship experience.
Share
View full details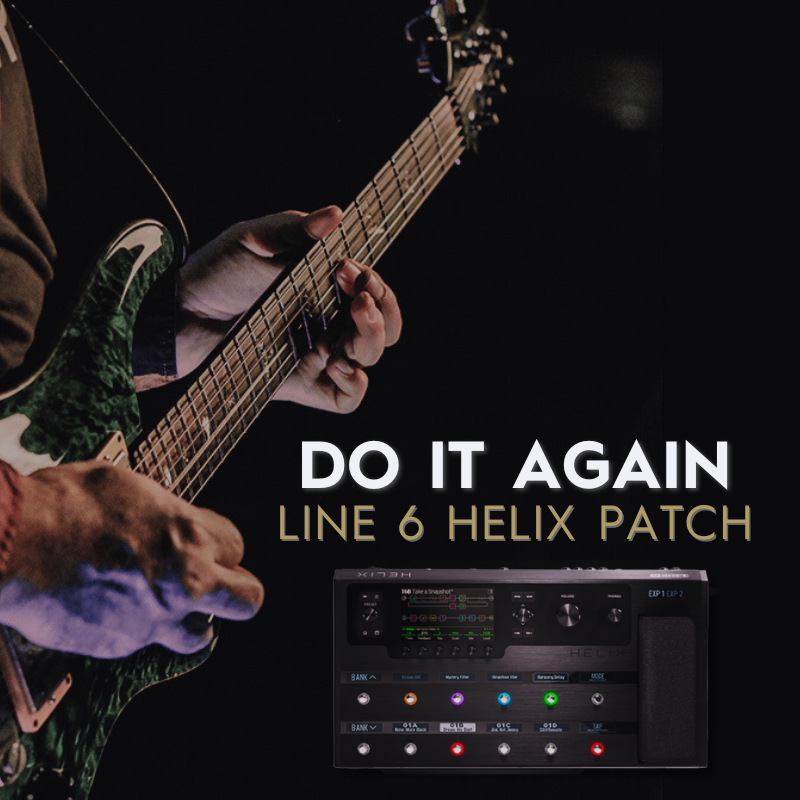 DO IT AGAIN - LINE 6 HELIX PATCH
AMPS
This patch unites the classic warmth of a Fender Twin with the unique overdrive character of the Divided by 13 JRT 9/15. Together, they lay the perfect sonic groundwork for this faith-filled song.

CABS & MISC
Our patch leverages the resonant capabilities of dual 2x12 Match H30 cabs. Coupled with the warm character of a Neumann 67 condenser and the precision of a Shure SM57, this setup delivers an authentic, balanced tone that holds true to the original track and stands ready to shine in any worship setting.

SNAPSHOTS
Our snapshots encapsulate the critical moments of "Do It Again", leaving a few slots free for your own creative adjustments:

Snapshot 01: Verse - This is where the story unfolds. A perfect tone for the song's verses.

Snapshot 02: Chorus - Capture the emotion of the stirring chorus with this full-bodied tone.

Snapshot 03: Bridge - A tone ready to carry the rising intensity of the bridge.

Snapshot 04: Ambient - An atmospheric tone for creating space and depth.

Snapshot 05: Swell - A dynamic tone for escalating the energy and volume.

The "Do It Again" Line 6 Helix Patch isn't just about attaining an excellent tone; it's about fostering the same passion and faith that this song has inspired in worshippers around the world.
Are you prepared to inspire your congregation with your guitar?
The "Do It Again" Line 6 Helix Patch is more than a ticket to phenomenal worship tone—it's an avenue for deepening spiritual connections and leading worshipers into encounters of deeper faith. Turn every note into a musical message of hope—elevate your worship experience today.