Regular price
Sale price
$4.99 USD
Unit price
per
Sale
Sold out
This patch will help you recreate the soul-stirring sounds of Hillsong's hit "Cornerstone". Grab the signature tones that have made this song a worship classic around the globe.
Share
View full details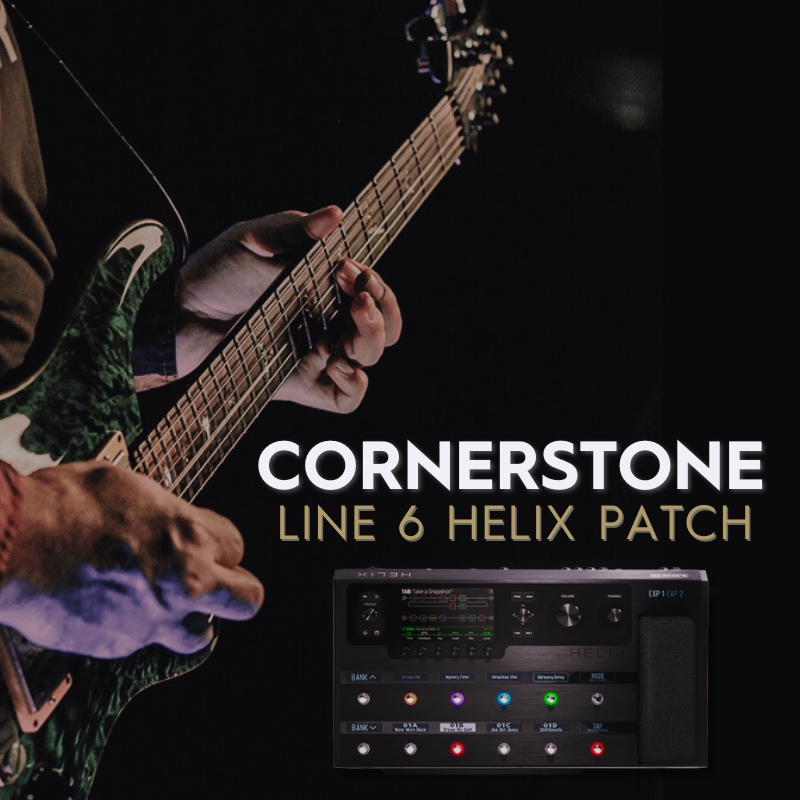 CORNERSTONE - HILLSONG - LINE 6 HELIX PATCH
AMPS
Precision is the name of the game, and this patch delivers just that, merging the warm tones of a Fender Twin with the unique voice of the Matchless DC30 CH2. This combination provides you with a balanced, influential tone, capable of sparking faith and devotion in every note.
CABS & MISC
To ensure an authentic and robust sound profile, we've paired the 4x12 Greenback 25 and 2x12 Double C12N cabs, matching the tonal quality as heard on the original track. Further enhanced with the precision of two Shure SM57 mics, our patch offers a stage-ready sound that's true to "Cornerstone".

SNAPSHOTS
The patch is pre-loaded with eight carefully crafted snapshots, each encapsulating a distinct aspect of "Cornerstone", offering you additional tones for moments of spontaneous worship.
Snapshot 01: Clean - Perfect for delivering pristine tones.

Snapshot 02: Verse - Designed to carry the lyrical heart of the song.

Snapshot 03: Chorus - Feel the empowering surge of the anthem's uplifting chorus.

Snapshot 04: Solo - Command the stage with a tone designed for standout solos.

Snapshot 05: Ambient - Create a peaceful atmosphere that invites worshipful engagement.

Snapshot 06: Clean Chorus - A refined tone ideal for harmonic richness.

Snapshot 07: Drive Chorus - A grittier option for those wanting to add some edge to the chorus.

Snapshot 08: Swell - Designed for those dramatic, swelling moments of musical elevation.

Our "Cornerstone" Line 6 Helix Patch goes beyond merely mimicking great tone; it's about invoking passion, faith, and devotion in every strum, every note. It's more than a tool - it's your partner in delivering transformative, emotion-filled worship experiences.

Are you ready to elevate your worship guitar tone to unprecedented heights?
With our "Cornerstone" patch, you'll inspire deeper, more meaningful worship experiences. Craft your sound, make every note and chord count, and elevate your worship music like never before.